"If nature is your teacher, your soul will awaken". (Goethe). I am not a philosopher, but I liked this quote the minute I saw it. Some will never understand, but, I think, most will embrace it, especially if you are here. Being here makes you a waterfall enthusiast and you have come to the right place to learn where the falls are in W. Virginia.
An evolving project and directory of West Virginia Waterfalls. Listings change and get added frequently as new places are discovered and new information is compiled. It's categorized into nine regions, as defined by the West Virginia Department of Commerce regional map. Some regions will be empty because there is no current information. If you have information, let us know. Credit is given for all contributions. Don't forget to check out the ever growing list of "Cool Places", and please visit our contributors websites for lots of great photos and services.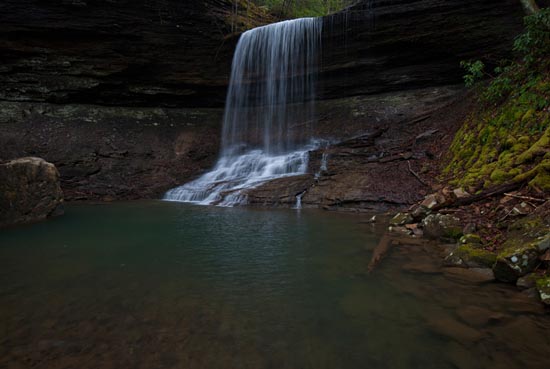 Photography and information on the site is in collaboration with other photographers, hikers, adventurers and kyakers. If you have photos and detailed information about falls or other great places to photograph in West Virginia, please let us know. Credit is always given in the contributors menu as well as on any page where their work is featured.
Also, make sure to check out all the links below for additional information, and please place an entry in our guestbook before you leave. Thank you for stopping by and Happy Waterfalling and welcome to the Great State of West Virginia.
Email This email address is being protected from spambots. You need JavaScript enabled to view it.