38°09'14.4"N 81°10'48.1"W
38.153999, -81.180034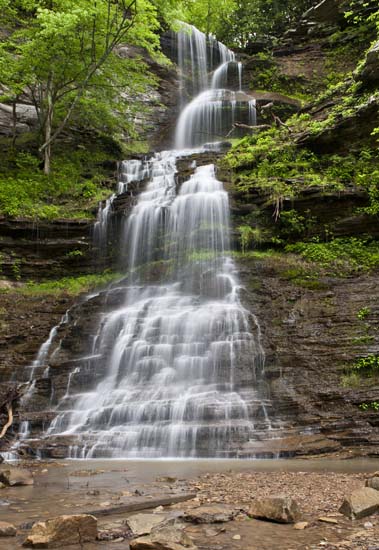 Cathedral Falls, along with Babcock Mill Falls and Blackwater Falls, is probably the most often photographed in the state. It has it's own little park, not too big, right on the side of the road, just outside (east) of Gauley Bridge. It can get kind of crowded with room for maybe six cars, but you'll find a way, because when you drive by, you just know you have to stop and get some pics. Picnic tables too. Kid friendly and roadside. Who could ask for anything more?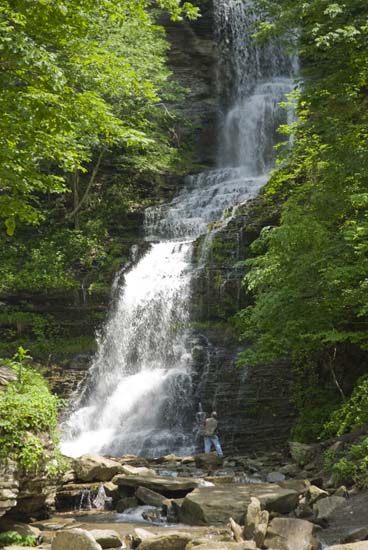 These images are posted so you can see how big and grand this waterfall is. That's my buddy Dan in this first one, trying to size it up and figure out how to shoot it.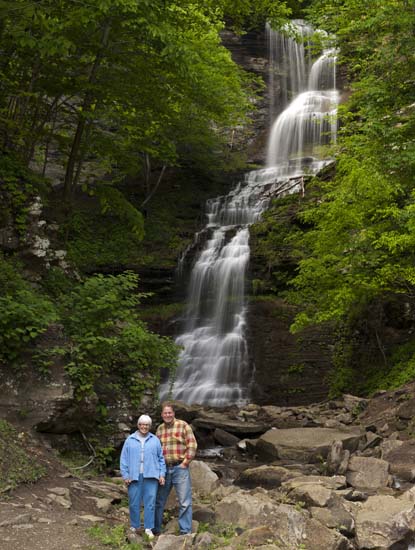 That's me and my mom in 2014.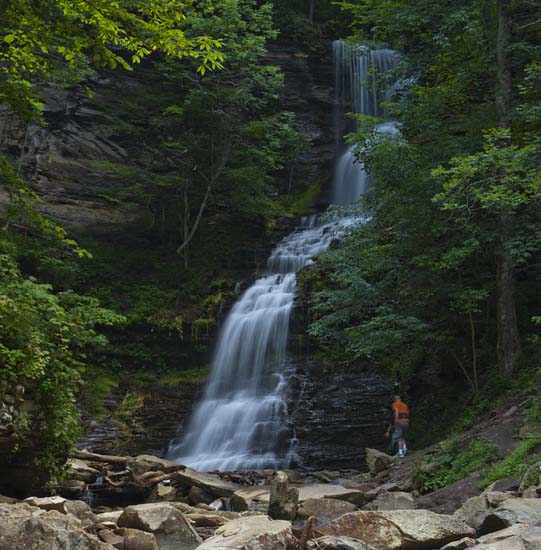 These last two are some Army guys home on leave from Iraq that I happened to run accross in 2017. I think the last pic really gives some perspective to the size of this beautiful monster.