37°58'45.4"N 80°56'48.6"W
37.979264, -80.946819
Located in Fayette County, Babcock State Park is easily accessible from Beckley and points south by following US 19 north.
At the US Rt. 60 exit travel east 10 miles to State Rt. 41 South. Babcock's campground is 2 miles south of Rt.60 at Clifftop, while the main park entrance is 2 miles south of Clifftop.
From Charleston, follow Rt. 60 East to Rt. 41 South.
From the east, follow I-64 to the Sam Black Church exit, then follow US Rt. 60 West to Rt. 41 South.
From the north take US 19 exit off I-79 and follow US 19 to US Rt. 60 East to Rt. 41 South.
Babcock has a nice mill and park office area. Lots to shoot here. Don't neglect looking up stream and down stream for some spectacular creek views. Click this link for a .pdf trail map of the park .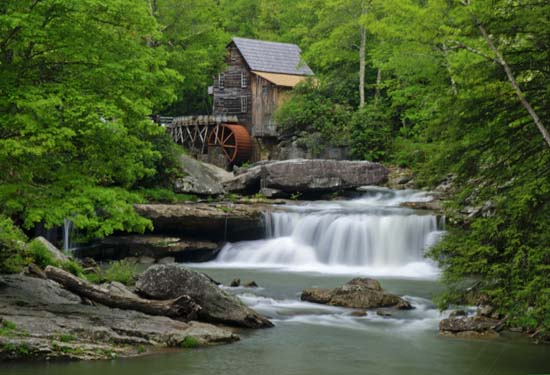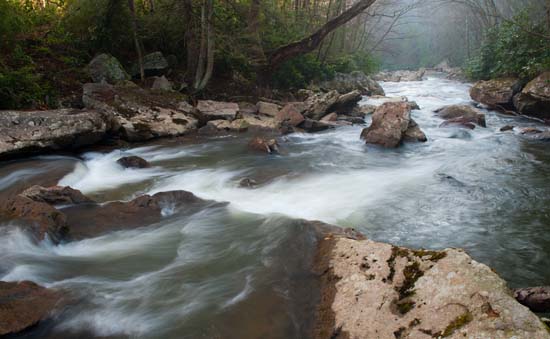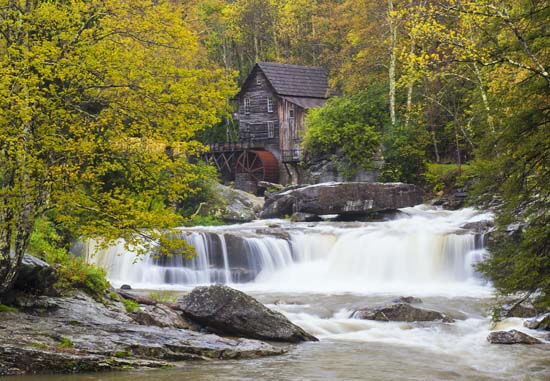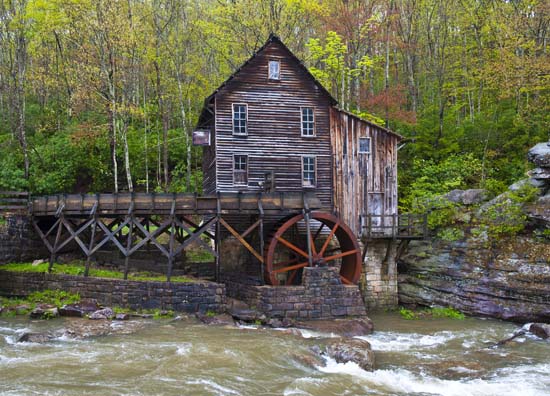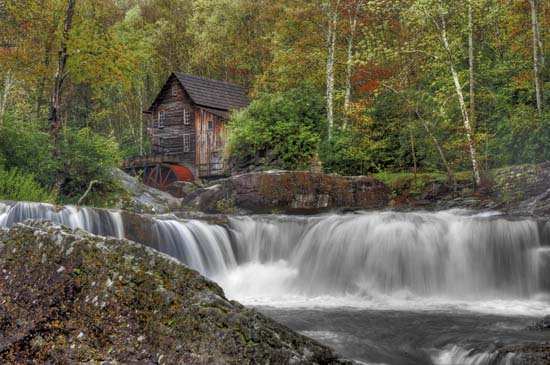 Sugarcamp Run Falls
(37.988333, -80.960893)
At Babcock State Park on Old Sewell Rd. Old Sewell Road is the paved road across Glade Creek from the park office. Hike to the end of Old Sewell Rd. A total 1.5 mile hike from the mill, it's about one mile from the gate at the end of the pavement, or you can catch the Narrow Guage Trail from several locations and follow it to it's end at Old Sewell Rd. At about 0.5 mile from the bridge crossing at Glade Creek the trail ends. Walk across Old Sewell Rd. to see this waterfall. It's just over 2 miles from the trailhead at Park Forest Rd 802 near the campground. Pick up a park map at the office or check the website.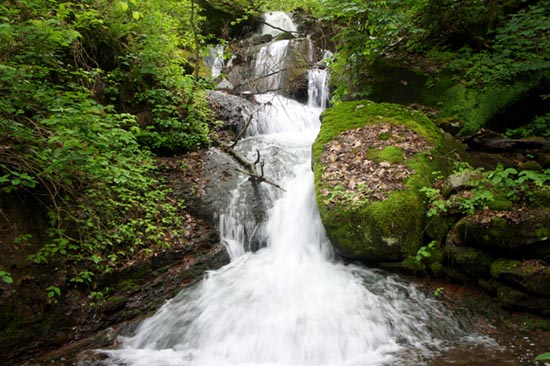 Andrew Wojtanik Photo
Other falls have been reported along Sewell Road, and along the Narrow Guage Trail as well as Upper Manns Creek. Park at the top of Narrow Guage Trail to see the Manns Creek Falls.
Manns Creek Falls
From the Camp Washington-Carver campground on Old Clifftop Rd. follow the Manns Creek trail into the gorge. The trail emanates from across the street from the site #26 marker. The trail is blazed so, just follow the blazes for approximately 1/2 mile along Manns Creek and you will find the falls. Parking is available at the "Overflow Lot" which is adjacent to lot 40. You can obtain all this information at the at the campsite office where you enter the camp. The trail is very easy and so is access to the creek at the falls.