38.456470, -81.014567
38°27'23.3"N 81°00'52.4"W
Devil's Sawmill Falls
Buffalo Creek Recreational Trail
On a tributary of Buffalo Creek is Devil's Sawmill Falls - Out of Clay, W.V., head north on Main St., WV 16 and turn right on Triplett Ridge Rd. Follow for about 3.7 miles to a right on Hamrick Rd., (CR 11-1 or 11-2) . Signage is confusing but there is the street sign here that says Cheyanne Drive. Not sure why because the map say Hamrick Rd. It's not paved. Drive down Hamrick Rd. another 2.3 miles to dead end. (38.456292, -81.014476) There are farms and pastures on this unpaved road and you may run up on the stray loose bovine hanging out in the middle of the road feeding on the hillside grasses. You'll go by a blue house that is right next to the road. After that the road degrades and turns into a long downhill, loose rock road that is only suitably travelled by 4WD high clearance vehicles. This is not a road for your Honda Civic.
Hamrick Rd is right past First Baptist of Clay up on the hill on Triplett ridge. Go out as far as you can on Hamrick and walk down the hill or drive to the bottom. There is room to park and turn around at the bottom, Just make sure you can go back up. A 2WD will not make it back up this trail as it is very very steep and loose rocks, not gravel.

This road passes over the top of the falls. When you get to the creek of the falls, you will be at the top of the falls. Continue on down to the bottom. You can hear another nice falls down in the holler on the way down. Once over the falls the road goes down to the bottom at Buffalo Creek. Once at the bottom, just walk to the left up the old railroad tracks to the falls less than 1/4 mile. The trail goes right by these falls and a couple more. Many thanks to Aaron Lee for the information to these falls.

When you get to the bottom and park, there is a cemetary with graves from the early 1800's and before. Please be careful and respect this property and the heritage of this place. I'm sure that the locals will notice you coming in here. This is also The Buffalo Creek Recreational Trail. Not much information available since their website went quiet.
I'm going to revise this page at a later date when I can get a bit more information. Basically, don't go down here if you can't get back out. Triple A will not come down and get you, Oh, and guess what, your cell phone won't work down here either.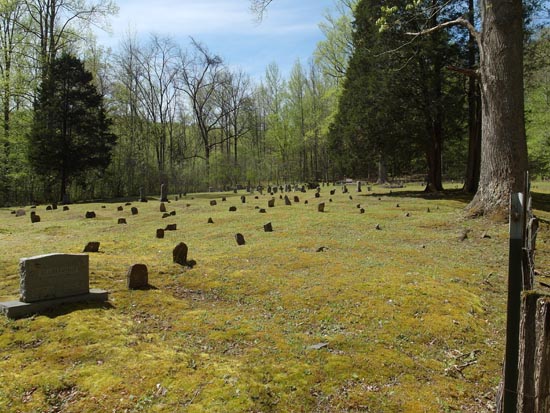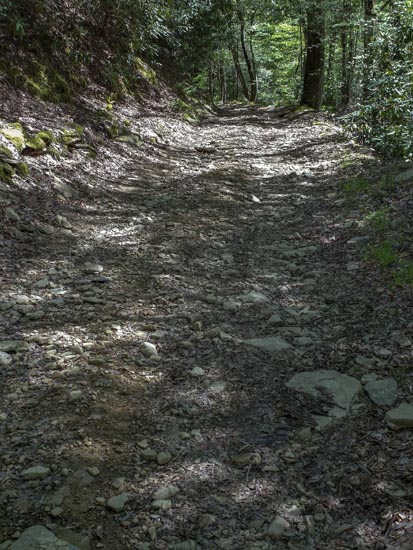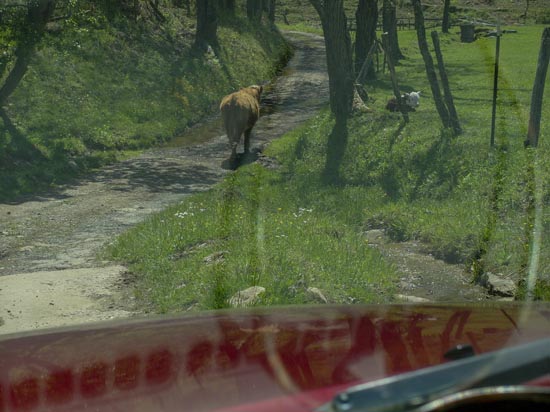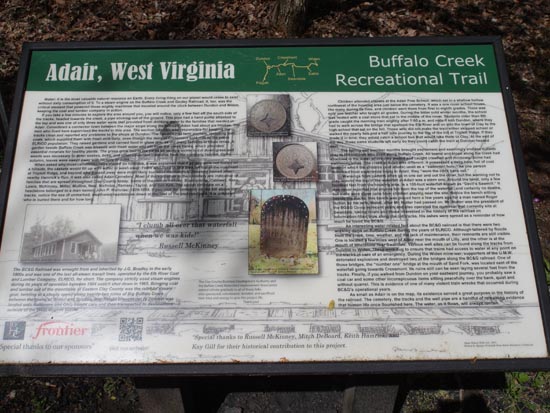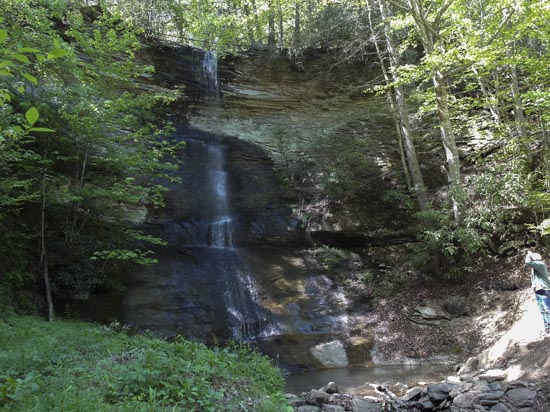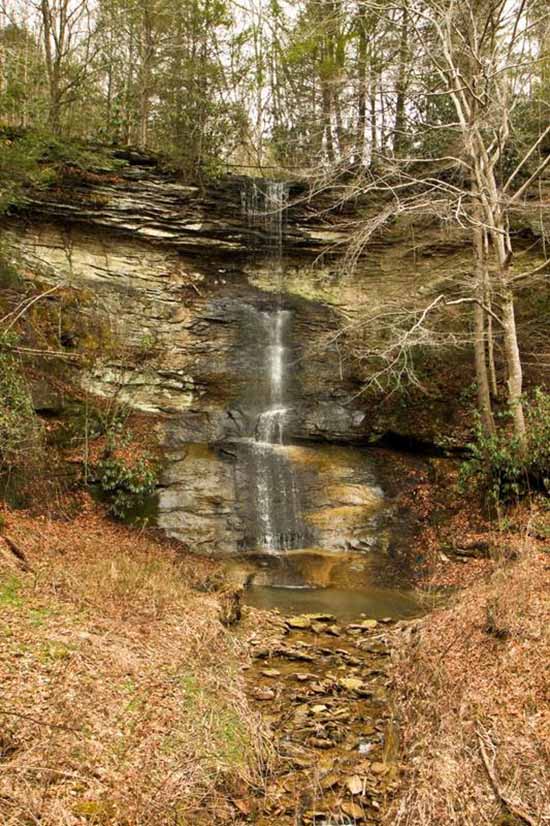 Aaron Lee Photo