40°05'34.3"N 80°39'35.0"W
40.092863, -80.659709
Oglebay Park
465 Lodge Dr.
Wheeling,WV26003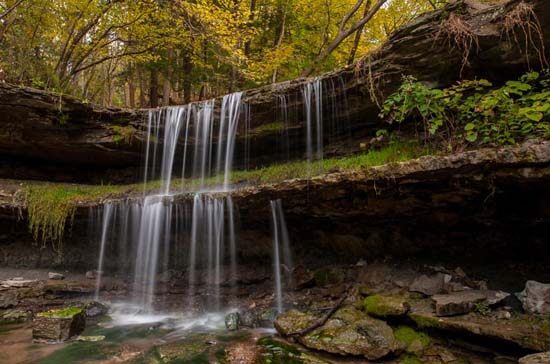 Oglebay Park Falls on Waddles Run along Falls Dr. I've heard this falls called "Vista Falls".
From the Schrader Center, take the Falls Vista Trail (0.5 mi). Trail dead ends at an overlook. This should be real close to the overlook - 40.092863, -80.659709
If you want to get down in the creek, there's an easy way.
From Interstate 70, take Exit 2A and go east on US 40 for ½ mile and turn left of Bethany Pike (WV 88). Drive one mile and turn right on Warden Run Rd. and follow it for 1.5 miles to a parking area next to the creek. You can see the falls from the road.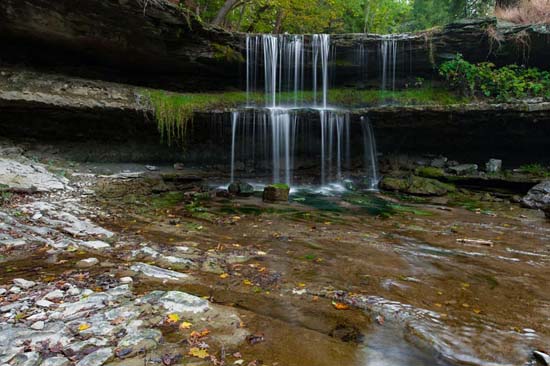 There has been another waterfall reported, which I believe is on Waddles Run. It was reported by Daniel T. Hall on the W.V. Waterfalls FB Group. This is his image and information.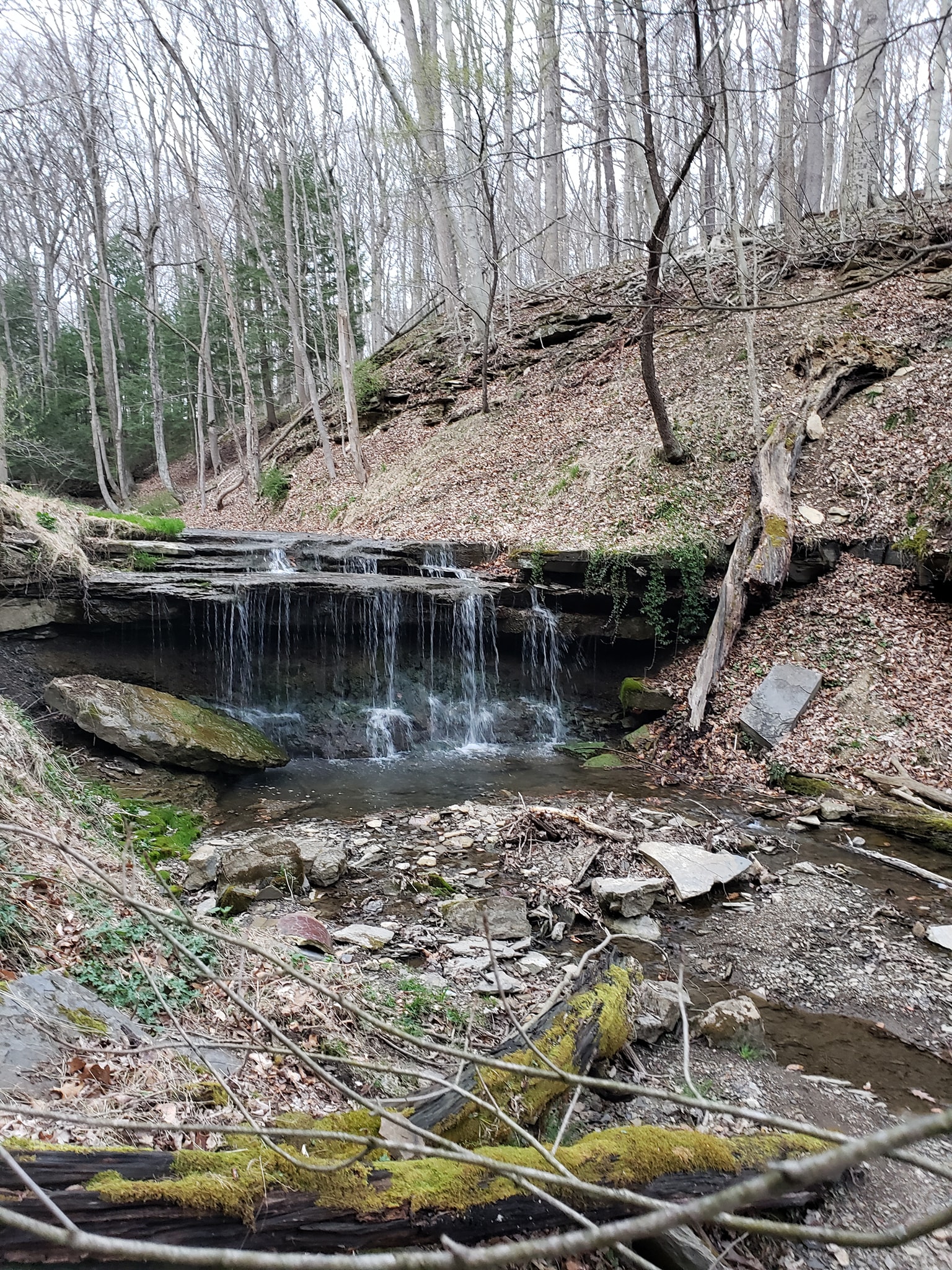 "It's down below the OPCA picnic shelter with the bathrooms on the road that connects the observatory / environmental center with the pool and tennis courtshike the full trail between the 2 places, looks like it would be about 3 miles total if you start at the environmental center and take the hardwood ridge trail to the falls vista trail, hike down to the falls (lots of cascades on the way), cross on to the Driehorst/Falls Vista connector past the falls overlook (with a quick walk down the road and back once you cross Waddles Run to see the falls from below as well), and the Driehorst trail (at least one falls confirmed - the one I posted above, likely others along the way) with a quick out and back detour from Driehorst on the Thoreau Trail (looks like there should be some falls and cascades on there as well), and then returning to the environmental center via the paved trail from the pool"
Here are some maps of the paved and unpaved trails in Oglebay:
You may additionally find this map of the W.V. Trail Inventory useful as it shows the hiking trail at Oglebay.