38.067366, -81.082275
38°04'02.5"N 81°04'56.2"W
This is not the easiest one to get to, though you can see it from down below on the railroad tracks. Just drive to the visitors center and then take the road down into the gorge and across the New River at Fayette Station. It will be the first turn to your right just before you begin to go up the hill. This is the river access area where they put in and take out the rafts and boats. There's a fairly good sized parking area here. Once parked, just get up on the tracks and go west for about one mile and you will find Marr Branch falling down the mountain and draining through a culvert under the tracks.
This is not the easiest climb, but the first part isn't too bad. However, if you want to get all the way up, it's a bit of a challenge and somewhat dangerous as well. I could only manage half way up and that's where these shots were taken from.
Jim Kearns Image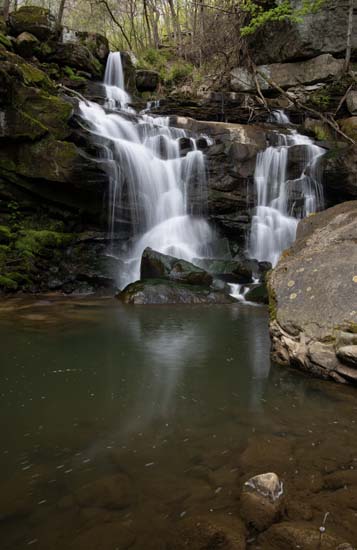 There's Jim and C.B. on their way up. They didn't get much further than this as it is difficult at best.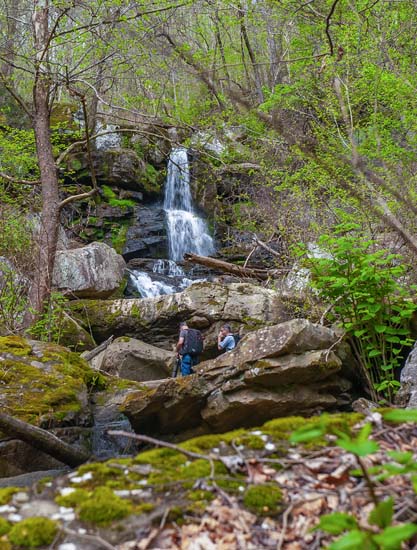 This is a shot of the run as it enters the drainage under the tracks at the bottom. Lots of I-beams and other debris down in this hole. Not a friendly place so stay up on the tracks here.