From Exit 1 on I-79 go north on Pennsylvania Ave (US 119) to the entrance to Coonskin Park. Turn right on Henry C. Shores Dr. and follow to trail head for Alice Knight trail.
When coming into Coonskin follow the road past the lake. There is a switchback road that goes left and up a hill to the golf driving range. Don't go up there but go to the left following the main road. Follow it around past the Tennis Center. You will come to another left at the Alice Knight Trail. You can park here and hike the trails until you find falls, but if you go up the hill a short way, you will come to a dirt road on the right that leads down the hill to the scouts day camp. It will probably be chained. It's easy to miss. There is a small yellow sign that says "Day Camp". You'll have to park at the top. Walk down the road to where the road curves right and goes toward the shelter. At this point go to the left and you'll see some stairs. The grotto is directly below it. Very short walk.

This is a wet weather fall and usually only trickles. These shots are from several days after raining. I like this spot because of the cave like grotto effect of the terrain. It's pretty cool. Easy access.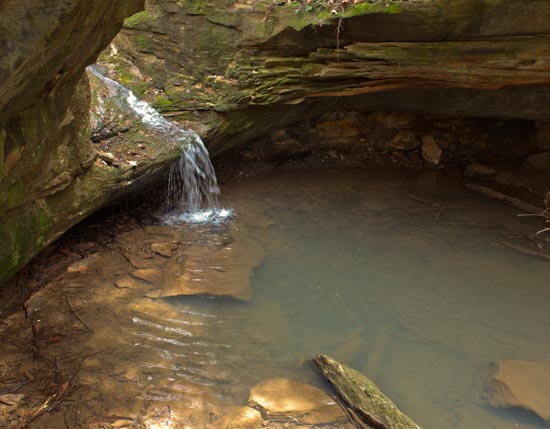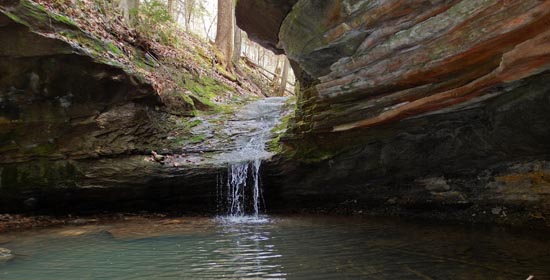 There is also another small but pretty fall in the same area. I've never seen it with much water on it, but if you go on a rainy day, I'm sure you will get a great photo. Follow the trails from Alice Knight trailhead, crossing the creek. The trail runs right under this fall.