A feeder creek along CR 26 on the way to Sandstone Falls. Park here: (37.71465, -80.89284) This is the Brooks Falls Parking area. The road into the area is under some heavy construction. As of May 2018, it's been several years since beginning and it looks like it may be several more, so the GPS coordinates are important if you don't know the area. Additionally, parking may be an issue in some cases.
There are 5 falls on this branch. The 3/4 mile trip uphill to the last falls is not hard at all and was actually pretty easy on the feet, though you will have to cross the creek on several occassions. On my trip there, it was no problem to cross without getting wet. Not sure what it's like in really heavy water, but waders might be in order at that point. This is also a nice wildflower trail with lots of Trillium and tons of Virginia Bluebell. Toward the top, there are actual large patches of the Bluebell. There are many other types of common wildflowers as well.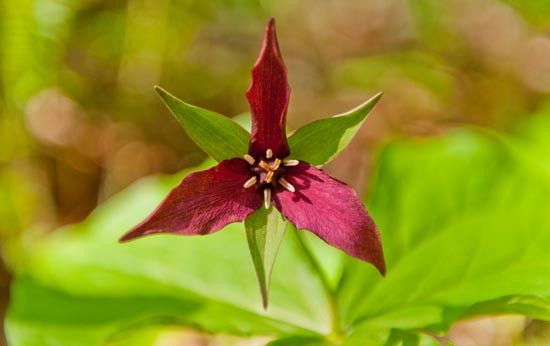 Some information and directions from Andrew Wojtanik's website here:
The names of the falls are as indicated from Ed Rehbein's Blog post on the subject, which may impart additional information as well. Ed makes nice pics anyway, so have a look.
Big Branch 1 (First Fall)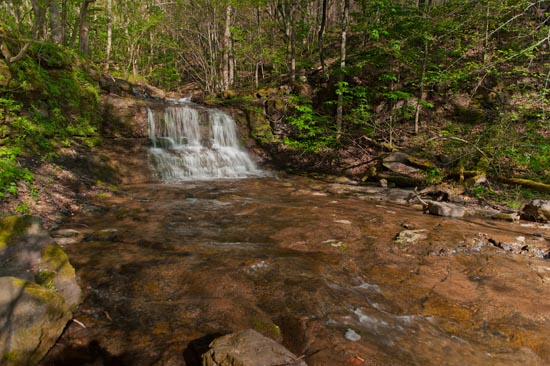 Big Branch 2 (Rocky's Falls)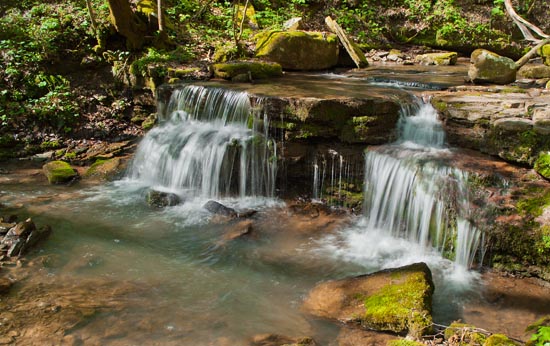 Big Branch 3 (Double Falls)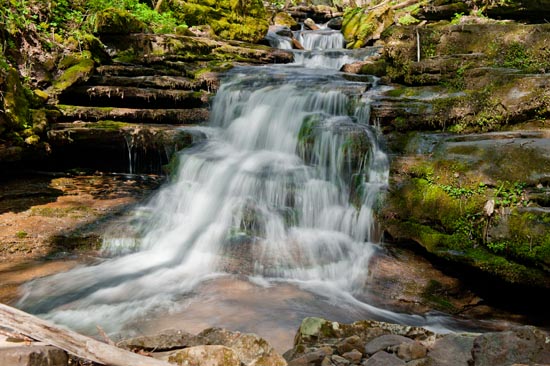 Big Branch 4 (Big Branch Falls)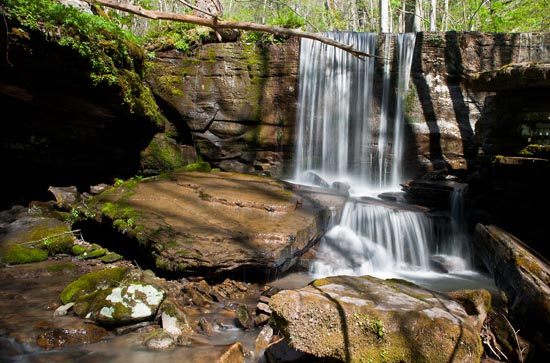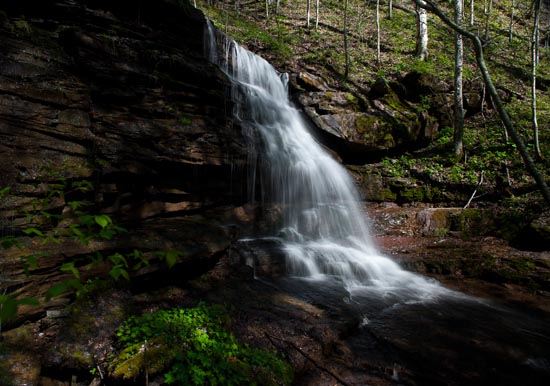 Big Branch 5 (Top Falls)